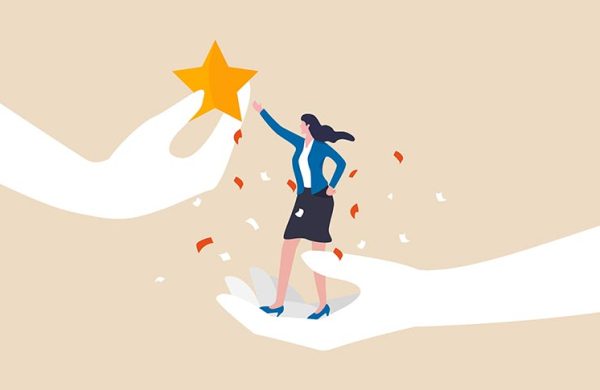 As more firms than ever appear to be vying for experienced producers, brokerages, large and small, are shelling out eye-popping bonuses to woo talent.
In some cases, the high water mark has climbed to as much as 375% of prior 12-month revenue for a top-tier team at a bank, while a smaller firm is touting 400% deals. That 375% has been offered by First Republic Bank's private wealth unit in at least one case, according to multiple recruiters, and appears to represent a new peak from when Wells Fargo Advisors pushed the market higher with offers of 340% in 2021. It's also up from the 300% package First Republic was offering five years ago.
The bonuses are typically structured with around two-thirds given upfront as a forgivable loan and the rest contingent on hitting asset transfer and growth targets over the next several years.
"This is like an arms race," said Phil Waxelbaum, an industry recruiter in Los Angeles. "This is the weaponization of the broker recruiting deal."
A First Republic spokesman declined to comment on the deals, which recruiters said are pitched only to substantial teams with as much as $10 million in revenue. San Francisco-based First Republic, which has around 200 teams, can also afford to shell out for big producers because they only hire around 10 teams per year and depend on recruiting to drive asset and revenue growth.
But the talent war comes as competition has increased from relatively new entrants such as Rockefeller Capital Management or independent broker Sanctuary Wealth, which both launched in the last five years and have been targeting a similar group of multi-million dollar producers. Three deep-pocketed wirehouses, Morgan Stanley, UBS Wealth Management USA and Merrill Lynch, which all withdrew from veteran broker recruiting in 2017, have all returned to the market in the past two years.
In a high profile recruiting battle, Rockefeller in May pried a $17-million producer in California from the clutches of First Republic while she was on garden leave.
"Right now firms are hungry to get advisors," said Michael King, a veteran recruiter in New York City. "And all the firms are back in."
That's created a perfect storm with brokers looking to move as they fear that a market decline will dampen what they can command if their production falls, King said.
In another example, LPL Financial, the largest independent broker-dealer with over 20,000 brokers, in August began offering enhanced deals that can hit around 100% of trailing-12 month production for brokers who agree to join by the end of the year. The deal puts them near the top of the heap for independent broker-dealers and comes as recruiters say rivals including Ameriprise Financial and Wells Fargo's Financial Network unit have been stepping up their offers.
Steward Partners, a Washington D.C.-based firm founded by former Morgan Stanley Smith Barney managers in 2013, began advertising this summer bonuses that can reach 400% all-in for a broker with $10 million or more of production, although a substantial portion is company equity. Stewards' offer lowers to 300% for a million-dollar producer, but both levels are a marked increase from the roughly 200%, including 100% upfront and 100% in equity, that it offered previously.
"There's an opportunity for us to compete for the biggest and best teams," said Jim Gold, Steward's chief executive. "It puts us ahead of many of the wirehouses and regionals."
Steward generated $152 million in annual revenue in 2021, up 52% year-over-year, according to a slide shared with AdvisorHub. Its recruiting has slowed this year, but Gold said that was due to administrative issues as it was focused on launching its own broker-dealer.
To make the deal financially make sense for the firm, Gold said that the bonuses require the brokers to remain with the firm for 10 years, up from nine, while the equity vests at four intervals over the decade. Handing out more equity dilutes existing shares but raises revenue and ultimately boosts valuation, Gold said. (Steward has also raised $150 million in outside capital and has deals covered in part through its custodian, Raymond James Financial.)
To earn the full 100% back-end bonus, brokers must also have grown their trailing-12 production to 120% of the total at the time of their hire within four-and-a-half years, Gold said.
UBS, which returned to veteran broker recruiting over the past two years after slashing hiring budgets amid company-wide cost cuts, has been offering a sweetener of up to 20 or 30 percentage points for some brokers who join by October 1, according to recruiters.
The firm structures its deals with a portion upfront and pays out the remaining back-end as a guaranteed salary, recruiters say. The total can be closer to 275% or 300% all-in but brokers are swayed by the guaranteed deferred pay, they said. (UBS had $1.7 billion in forgivable loans on its balance sheet tied to recruiting U.S. brokers, according to its most recent earnings report.)
Recruiters say the high numbers can be appealing but also warned to read the fine print, particularly given that extended market declines may make back-end targets harder to hit.
Read the original article on: Recruiting Bonuses for Top Producers Flirt with 400%, Hitting Fresh Highs