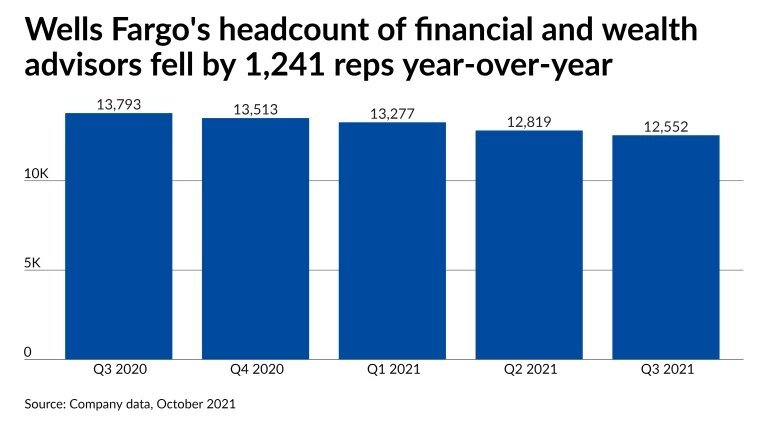 More than a half dozen former Wells Fargo Private Bank financial advisors joined a new fee-only RIA whose founders say they're restoring the practices' vanished team structures.
Since Private Wealth Asset Management founders Timothy Kneen and Jeff Shipley launched the Cedar Rapids, Iowa-based RIA on Sept. 3, they've added six other advisors who managed a combined $5 billion in assets under advisement with Wells Fargo. Frustration among private bank advisors with a growing pattern of large wealth managers pulling staff and resources from small and midsize cities prompted the founding partners to build their own RIA.
To Kneen, the retreat is part of the "[financial advisor]-centric model that you see being pushed by the large brokerages and large banks" in which firms slash into the teams normally serving high net worth clients in favor of presenting planners as "experts in everything." Wells Fargo's Wealth and Investment Management unit has been losing advisors and employees from its headcount while reducing its real estate footprint and corresponding expenses. Still, despite some significant breakaway RIA moves among private bank teams from multiple firms, recruiters say the high net worth practices get ample support from Wells Fargo and its rivals.
Read the original article on: Fed up with 'disappearing' teams, ex-private bank advisors open $5B RIA